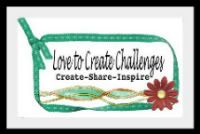 The theme there is Father's Day or Special Guy, and my privilege is to use a Bugaboo Stamps image to inspire you for this challenge:
I decided that as it is a card for a man, I would make it black and white plus one other colour. The little shock pink I added I am sure that any man will love for it's cheekiness!
Would you like the opportunity to win these awesome prizes:
7 digi stamps that value $21!!!
You would? Click
here
to link to the challenge:
luv'n huggz
Jen Leeflang
Durban